Scholarships for Students Interested in Becoming Actuaries
The Actuarial Foundation awarded $239,000 in college scholarships to 83 students in 2021. Recipients of Foundation scholarships are selected by representatives of the actuarial profession, who may one day be their peers. So, not only are these scholarships a means to offset the cost of education, they also serve as a prestigious recognition by a highly rated profession.
The Actuarial Foundation supports the next generation of actuaries through several scholarship programs.
Applying For a Scholarship Is Easy
Follow the steps below to get started. Note: The number of scholarship awards and the amount of awards may vary. Current scholarship opportunities are for the 2023-2024 school year.
Review the scholarship options below.

Click on "View Requirements" to learn more about a particular scholarship's application requirements and guidelines.

Click Apply to create a Submittable account or login.

Complete the application on Submittable.
Featured Scholarship
STEM Stars Actuarial Scholars Program
More than a scholarship! The STEM Stars Actuarial Scholars Program is a new scholarship program from The Actuarial Foundation and Founding Partner the Society of Actuaries (SOA). The program offers high school seniors a $20,000 scholarship ($5,000 annually for four years) along with an array of support services including mentoring, tutoring, immersion experiences and exposure to internships and job shadowing opportunities.
All Scholarships At-a-Glance
Annual scholarship for four years, mentoring and more! 
Amount: $20,000 ($5,000 annually over 4 years)
Application open: Nov. 13, 2023
Deadline: April 1, 2024
Winners announced: May 1, 2024
For Full-Time Undergraduate Students
Promotes diversity within the actuarial profession
Amount: $1,000-$4,000
Application open: Currently closed
Deadline: TBA
Winners announced: TBA
For career changers transitioning into the actuarial profession
Amount: Varies
Application open: Nov. 1, 2022
Deadline: Aug. 1, 2023
Winners announced: Sept. 1, 2023
First-time applicant? Create an account to start, complete and view the status of your applications through Submittable.
If you've applied for a scholarship before or have already started an application, sign in to your Submittable account.
Meet Our 2021 Scholarship Winners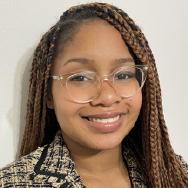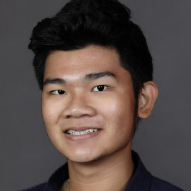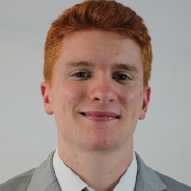 View individual scholarship pages for a list of current scholarship recipients or download the 2021 award list.
The Actuarial Foundation is a Joint Effort
Since 2004, The Actuarial Foundation has received unwavering support from the U.S. actuarial organizations. Their trust and dedication to the Foundation's mission are key elements to our continued growth and success as the philanthropy for actuaries in the United States.